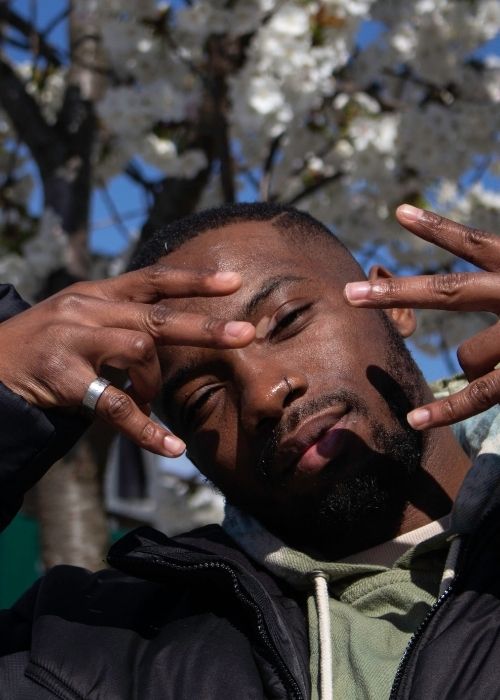 Lemzi (headline artist)
Lemzi; Leytonstone born and raised music artist and overall creative. A founding member and the Lead Artist of SPOKE, the newest music and mindfulness app for the public, as well as podcast & event curator for In-Facts. Previously working with the NFL, Sky News, Samsung, O2 and many others, his unique brand of rap and spoken word takes people through emotional advancements.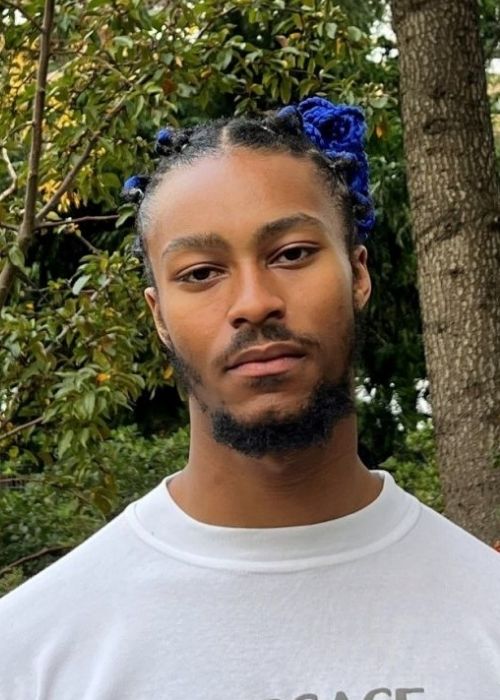 Johnny Campbell-Tavernier (stand-up)
Johnny Campbell-Tavernier lives and breathes stand-up comedy. If he's not performing himself (after 33 performances, he's already headlined his first gig), he's watching other shows, either to keep an eye on the competition or in his new capacity as one of Soho Theatre's new Trainee Comedy Promoters. In his words, "I've found an industry where I belong".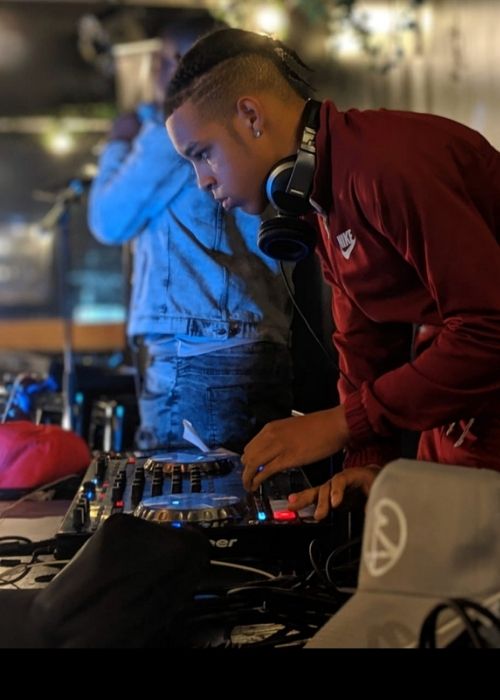 DJ Wintz
Wintz is a multi-genre dj, live sound engineer and an aspiring A&R. With over 3 years djing at world class venues; O2 arena, indigo O2 and Wembley arena. His DJ mixes have amassed over 2.5 million streams to date. Wintz pioneered the mashup of classic hip hop & R&B songs with current UK hip hop artists. This has resulted in 26k followers on Tiktok, 14k followers on Instagram and over 2 million views on YouTube.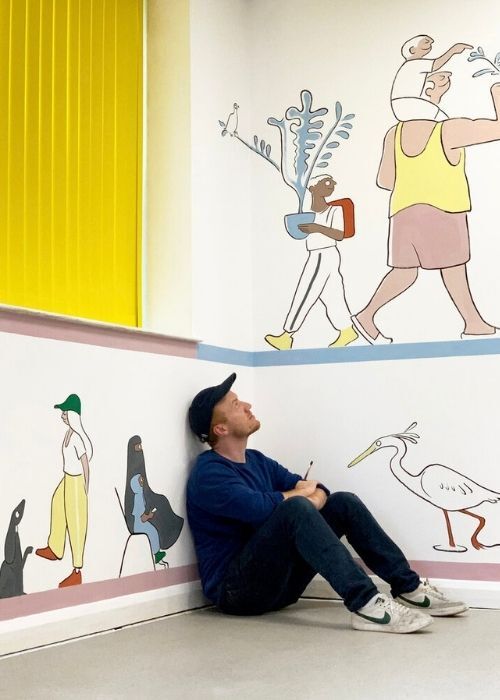 Jonny Glover (live mural-maker)
Jonny Glover is an award-winning graphic artist based in London. Jonny's style is singular and instantly recognizable. His expressive, idiosyncratic characters and sense of humor allow him to open up a wide range of subjects with a light-hearted touch. He works with people, progressive organizations, magazines, and agencies to produce illustrations and animations filled with insight and charm.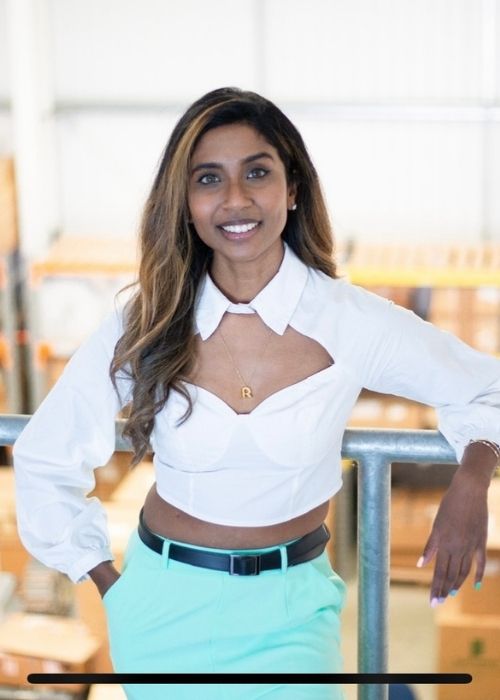 Radhika Srinivasan – EcoTextura | Sustainable PPE
Radhika Srinivasan, 26, is the CEO and Founder of EcoTextura. She is a mechanical engineering graduate and ex-stockbroker who began redesigning the inefficient protective personal equipment (PPE) she was made to wear during her hospital visits in 2015.  EcoTextura now supplies proprietary, eco-friendly & inclusive-design PPE and fabrics to national public health organisations and numerous establishments from across the world. With years of independent research and knowledge in the PPE development field.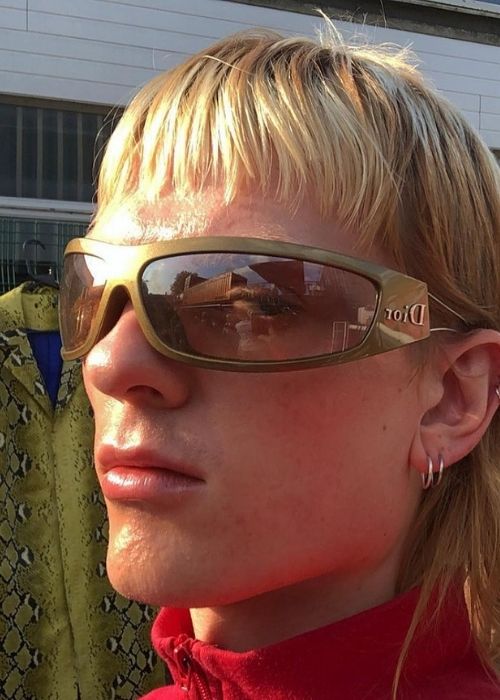 Jacob West – Walthamstow Wears | Vintage Clothing
Jacob West (he/they) is CRATE's social media manager by day, and vintage archivist by night. Specialising in 90s-00s runway and designer pieces, Jacob is the owner of J'obsessed Boutique and organiser of Walthamstow Wears alongside Serena Cecillia. Walthamstow Wears takes place on the last of every month, with a long list of collaborators and vintage traders based in Walthamstow and East London.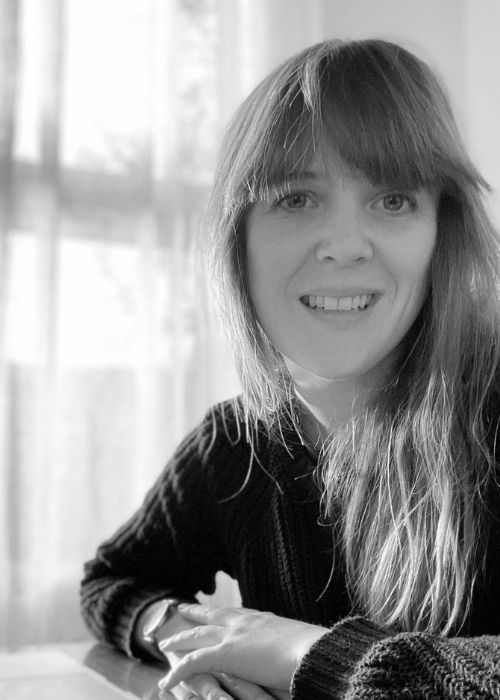 Carrie Davies – One Essentials | Circular Economy
ONE Essentials, the ethical brand which creates stylish everyday pieces from recycled, organic and non-toxic fabrics. Launched by Carrie Davies, who studied at LCF under Professor Dilys Williams, the founder and Director of the Centre for Sustainable Fashion, ONE Essentials creates inclusive, stylish, all-day t-shirts, sweatshirts and underwear designed to radically reinvent the everyday wardrobe.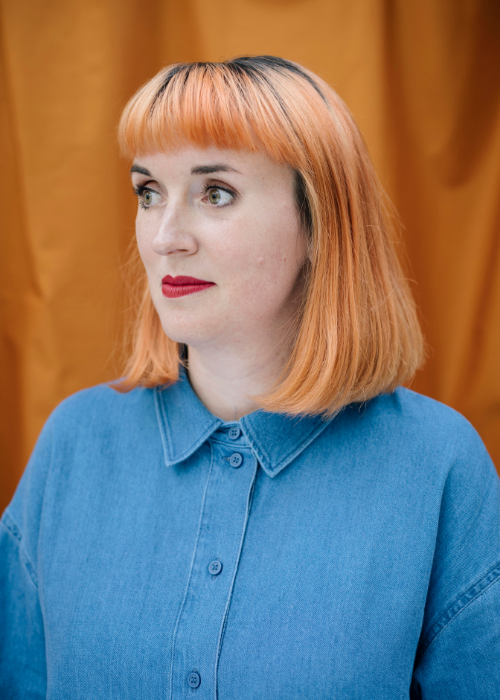 Caroline Till – Franklin Till | Sustainable Design
Caroline Till is co-founder of FranklinTill, a futures research agency working with global brands and organisations to explore and implement design and material innovation for positive social & environmental change. Previously directing the Material Futures course at Central Saint Martins college of Art & Design, Caroline's expertise is routed in sustainable design practices and design innovation. She is currently Editor of Viewpoint Colour magazine, co-author of 'Radical Matter: Rethinking materials for a sustainable future' published by Thames & Hudson, and guest curator of the exhibition 'Our Time on Earth' opening this May at the Barbican.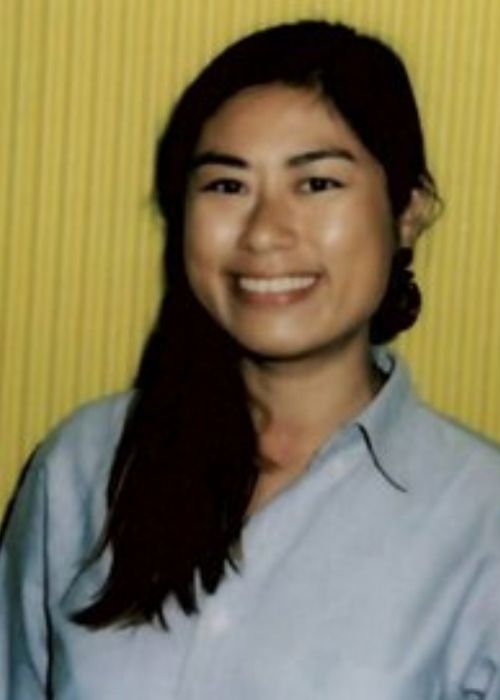 Zoe Yu Tung Law – Sourcery | Sustainable Products
Zoe is the Founder of Sourcery, trainer at Hatch Enterprise and freelance innovation consultant for social enterprises. Before taking the leap to start Sourcery, Zoe gained 10 years experience launching new products and services for Fortune 500 companies and startups in UK and Asia, across tech, energy, consumer, healthcare and finance. Sourcery is a wholesale marketplace for local & sustainable products in the UK. By making it easier for retailers to discover and buy directly from local and eco-friendly suppliers, Sourcery aims to reduce transport carbon emissions, champion local SMEs and promote eco-friendly products.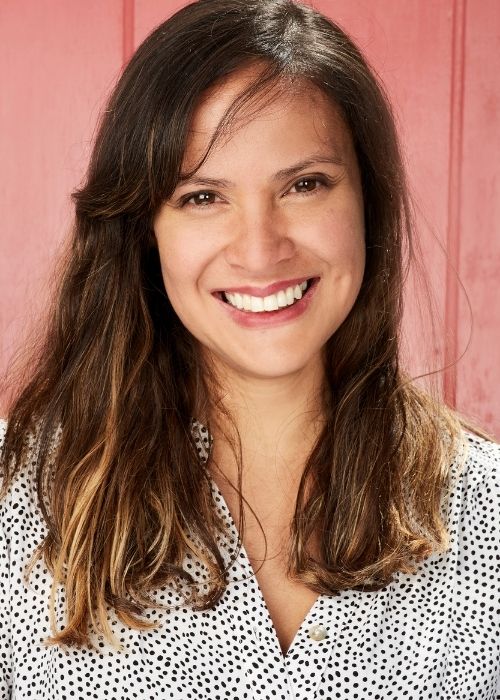 Nohelia Rambal – GoodFind | Sustainable Directory
Nohelia is a minority-ethnic female social entrepreneur with a background in marketing, who understands the challenges that purpose-driven businesses face when trying to compete against established names with big pockets. She's a Hatch Female Founder Incubator Graduate and a Waltham Forest resident since 2017. Goodfind is the only inspiring directory of sustainable brands, helping consumers easily find and compare ethical alternatives to everything. Today our platform supports over 650 brands, and since launching in 2019 we have helped more than 20k people to search and find an ethical product or service.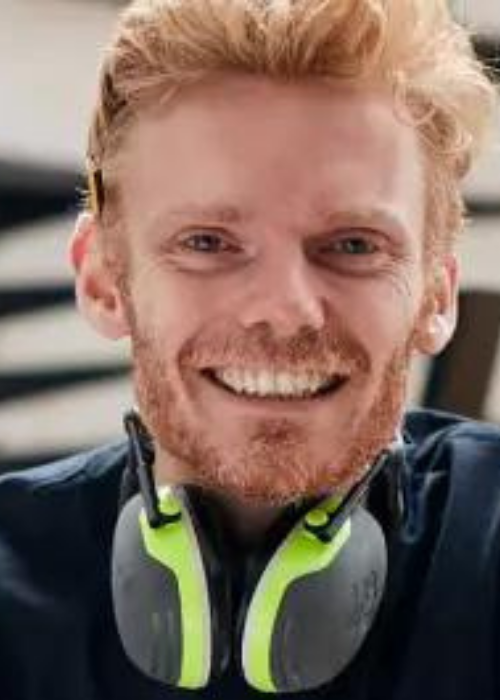 Chris Barrett – ThinkFound | Upcycled Furniture
thinkFOUND is a furniture organisation with a difference. Located in our East London workshop we dont just make custom made tables from the waste product of scaffold boards with a turnaround of 6-8 working days… we are also a Not For Profit work experience platform for young persons frustrated with a lack of meaningful work experience. At thinkFOUND young people are given the opportunity to seek structured employment, a change in career and a work reference with mentoring.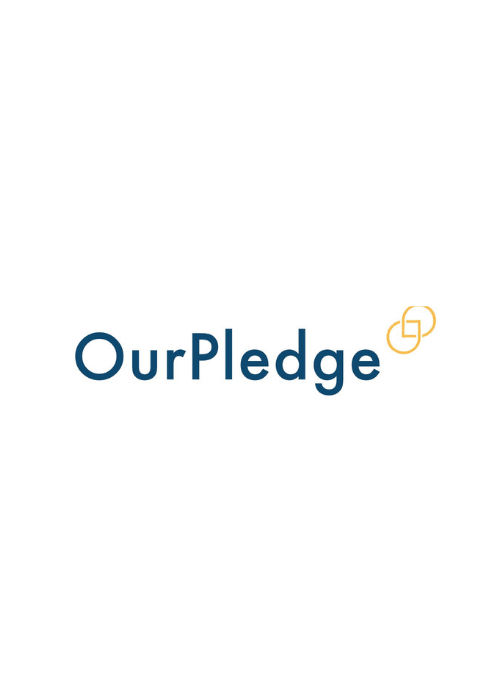 Ourpledge
OurPledge is a social enterprise that uses technology to put power back into the hands of communities creating collaborative projects that encourage local, economic health. We believe it should be possible for all people to shop, eat, work and socialise without damaging their bodies or the planet. This is the brighter future we see ahead.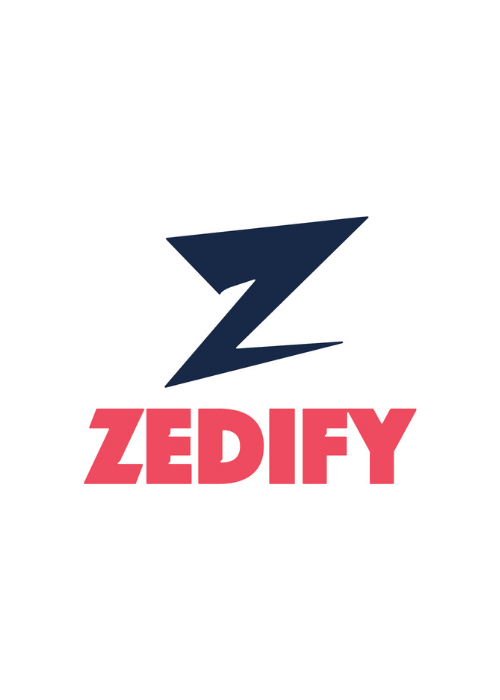 Zedify
We didn't set up Zedify to be just another tech-driven delivery start up, we set it up to bring about real change for our cities. The fight for clean air, punishing traffic congestion, the explosion of ecommerce and net zero sustainability goals are issues all culminating in a tricky urban landscape which demands a drastic rethink for the way that urban deliveries are done.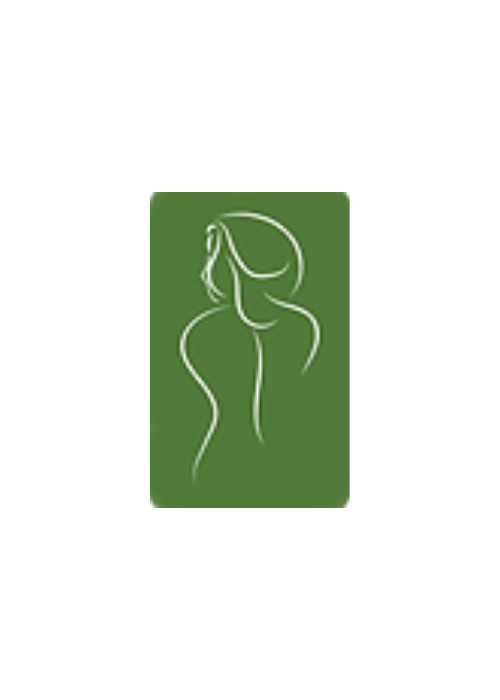 EcoTextura
EcoTextura is grateful that it was equipped to immediately help during the Covid-19 pandemic, especially to those on the frontline. Currently, its uniquely designed, inclusive, transparent medical mask makes a huge positive impact on various communities, including those who are deaf and hard of hearing, have learning disabilities, the elderly etc. who rely heavily on lip-reading to communicate. This year it looks to release its compostable medical PPE range.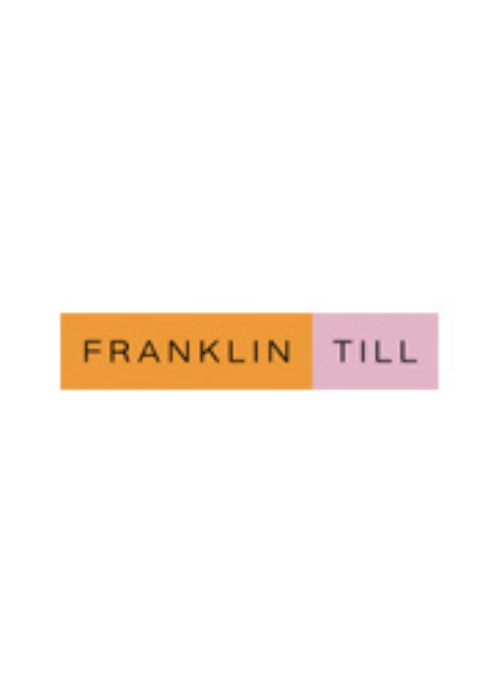 Franklin Till
The FranklinTill agency team is an interdisciplinary mix of researchers, designers, writers and brand specialists, supported by a worldwide network of collaborators. For every project, we tap into the expertise and first-hand insight of innovators, academics, disruptive thinkers and opinion formers around the world, harnessing and contextualising their intelligence to create inspiring, meaningful and actionable output.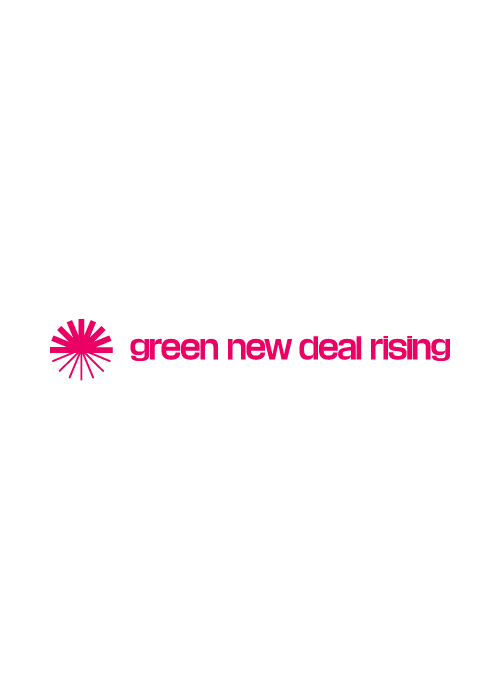 GND Rising
The GND is a ten year, game–changing plan to stop climate change and build a world in which we can thrive. We are at a decisive moment in our history.  We've been following one way for decades, guided by rules written by people who do not have our interests at heart.  But now we are rising up to win a world where we protect and build the things people really care about.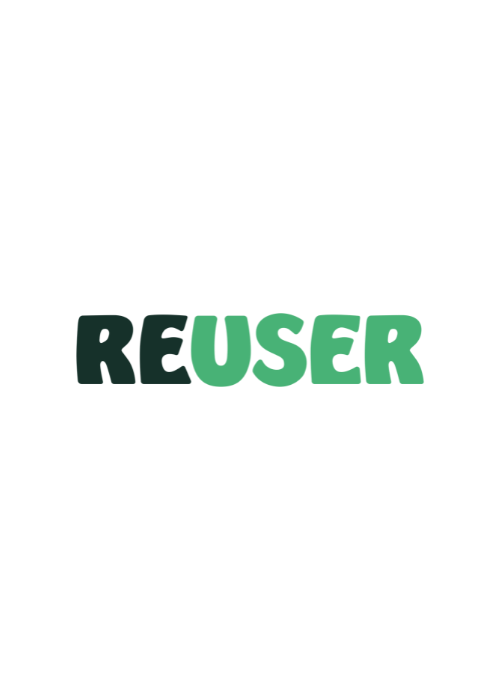 Reuser
reUser helps organizations save money and reduce their environmental impact by providing a solution that replaces single-use packaging with durable, reusable containers. Mobile App Members can track and exchange digital tokens for containers from their mobile device.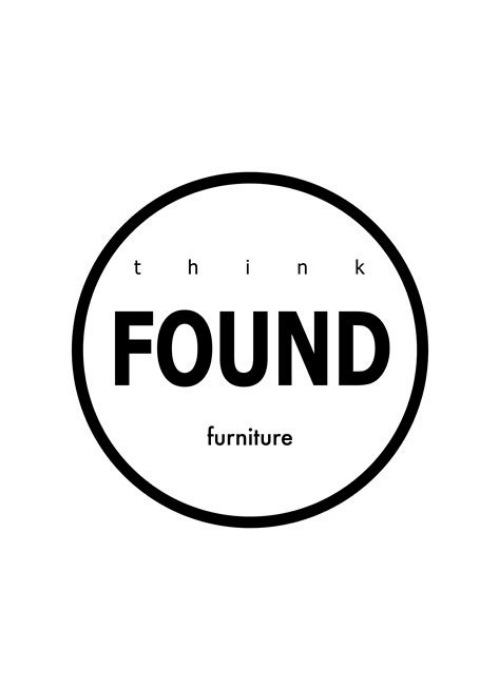 Think/Found
Our organisation is set up as a Social Enterprise designed to give opportunities to those furthest from the employment market. We provide an individually tailored platform for people to learn skills, acquire qualifications and enhance employment prospects in a supportive, friendly environment.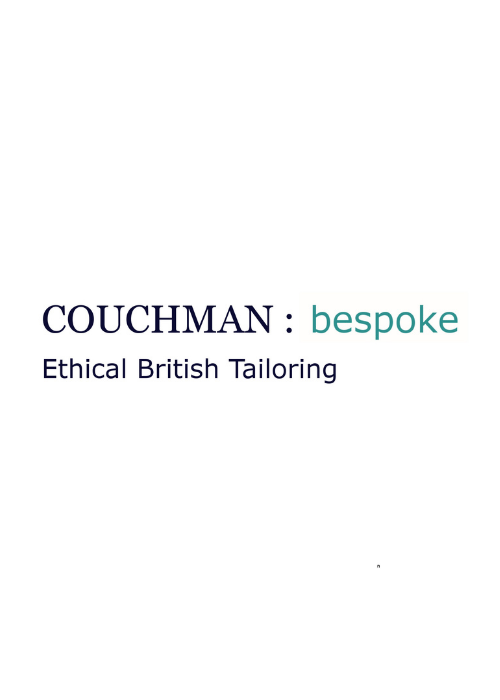 Couchman Bespoke – OurPledge
COUCHMAN:bespoke is a social enterprise specialising in made to order contemporary tailored attire that is made from ethically sourced cloth and haberdashery.  The clothing is made in London, Britain by myself, inspired by our modern lifestyles and needs with clothing being worn from day to night.  The designs are focused on structured silhouettes with Japanese origami pattern making techniques.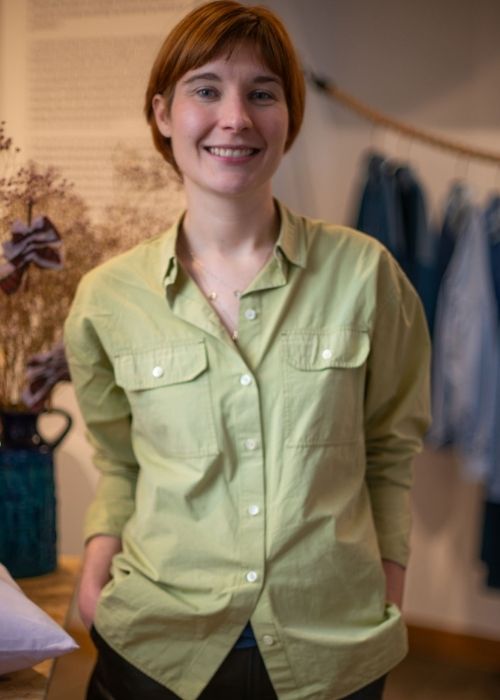 Saywood Studio – patchworking and mending
Come along to learn some stitch techniques, and start to create your patches and mends. All you need to bring is:
• a t-shirt / pair of jeans / other everyday garment or tote bag that you would like to either mend through patching, or apply a patch of patchworking to (NB we can't accommodate heavy outerwear or leather in this session but are happy to provide advice)
• any fabric scraps or trims you are keen to use in your patchwork or mending, although there will be fabric provided to use.
We'll provide needles, scissors and fabric bundles! Can't wait to see you there.https://saywoodstudio.co.uk/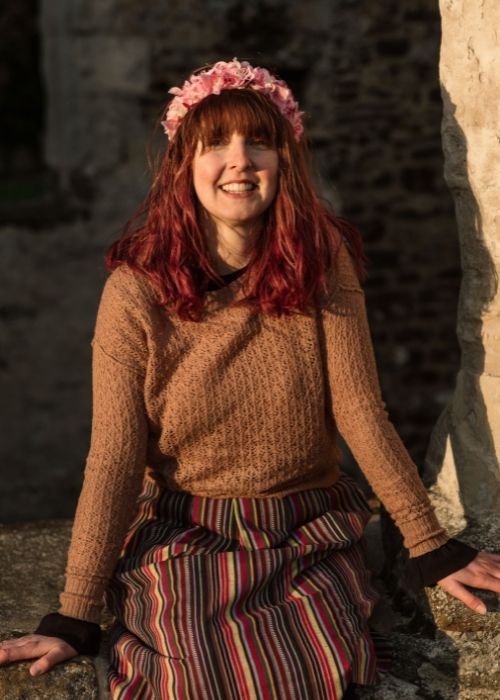 Couchman Bespoke – upcycling
Listen in on some upcycling tips and tricks from Claire Couchman of Couchman Bespoke. From handsewing and mending to copying your favourite garment, Couchman Bespoke can help. Tutor Claire has 10+ years of design, making and retail experience since leaving Brighton University. You are welcome to bring along cloth you have at home; it is better to use cloth rather than to store it and miss out on the time spent wearing it. Otherwise we do provide all the equipment you may need.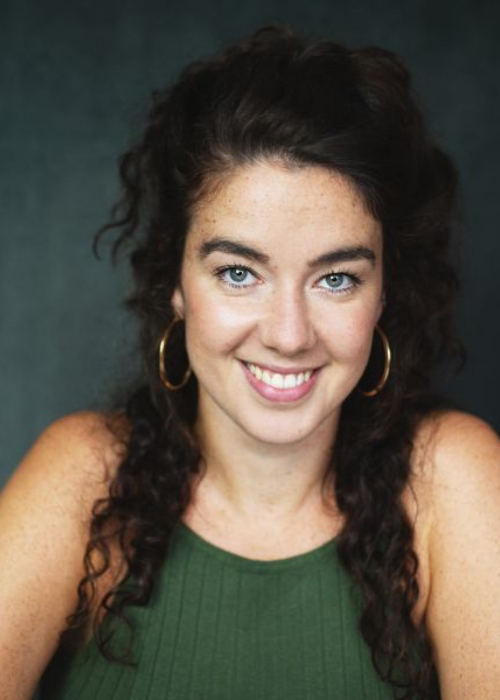 The Power of Spoken Word – Elle Dillon-Reams
Elle is a poet and spoken word artist, with two self written, sell out, spoken word shows under her belt. Her debut poetry collection 'Maladptive' was published in January 2022 with Verve Poetry Publishers. Elle is the most recent winner of the Imperial Nature Slam with Imperial College. In 2019 and 2021 she won The Genesis Slam, earning her a place in the 2020 Hammer and Tongue Nationals at The Royal Albert Hall. Her debut spoken word solo show 'HoneyBEE' won both the Three weeks Editors award for excellence and 'Best Newcomer' from the Scotsman. Elle facilitates, directs, and mentors across the UK, and is currently working on several projects for later this year. Through a series of accessible, fun exercises and free writing activities Elle will run an empowering, creative workshop on the power of spoken word and finding your voice. Suitable for all from absolute novice beginners to professionals.